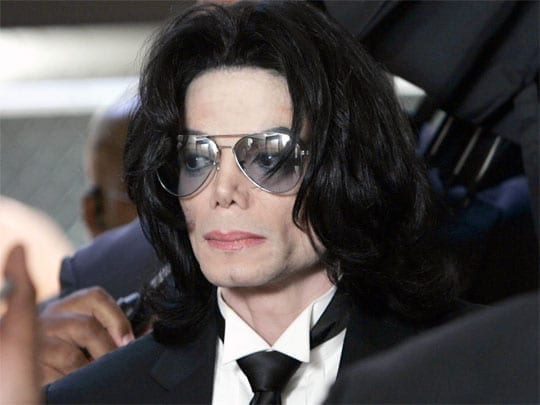 Έχασε τελικά τη μάχη με τη ζωή ο Michael Jackson στην ηλικία των 50 ετών, ο οποίος κατέληξε μετά από καρδιακή προσβολή που υπέστη. Αμέσως μεταφέρθηκε σε νοσοκομείο στο Λος Άντζελες, όπου έδωσε μάχη για να κρατηθεί στη ζωή στη μονάδα εντατικής θεραπείας. Τον τελευταίο καιρό η κατάσταση της υγείας του είχε επιδεινωθεί, με τις πολλές πλαστικές επεμβάσεις που είχε κάνει να ευθύνονται για αυτό, ενώ πρόσφατα είχε γίνει γνωστό ότι ο Michael Jackson πάσχει από καρκίνο του δέρματος.
Η ανακοίνωση του θανάτου του
Ο Jermaine Jackson, αδελφός του Michael Jackson, ανακοίνωσε επίσημα στα μέσα ενημέρωσης ότι ο βασιλιάς της ποπ είναι νεκρός.
Τι αναφέρουν τα ξένα μέσα ενημέρωσης
CNN: Michael Jackson dies at 50
Entertainer Michael Jackson has died after being taken to a hospital on Thursday after suffering cardiac arrest, according to multiple reports including the Los Angeles Times and the Associated Press. CNN has not confirmed his death.  Jackson, 50, had been in a coma at the hospital, sources told CNN after paramedics revived him at his home. Brian Oxman, a Jackson family attorney, said he was told by brother Randy Jackson that Michael Jackson collapsed at his home in west Los Angeles Thursday morning. Family members were told of the situation and were either at the hospital or en route, Oxman said. Fire Capt. Steve Ruda told CNN a 911 call came in from a west Los Angeles residence at 12:21 p.m. Ruda said Jackson was treated and transferred to the UCLA Medical Center. Asked specifics of the patient's condition, he said he could not discuss them because of federal privacy laws. The music icon from Gary, Indiana, is known as the "King of Pop". Jackson is the seventh of nine children in a well-known musical family. At the medical center, every entrance to the emergency room was blocked by security guards. Even hospital staffers were not permitted to enter. A few people stood inside the waiting area, some of them crying.
The Sun: Jacko dead after heart attack
MICHAEL JACKSON has reportedly died after suffering a heart attack. According to the LA Times Los Angeles City and Law Enforcement Services have confirmed that the King Of Pop has died. TMZ first reported that the superstar had suffered cardiac arrest at his home earlier today. According to the report he was seen being loaded into an ambulance just after 2pm, LA time. Captain Steve Ruda, of the Los Angeles Fire Department, then confirmed to the LA Times that paramedics responded to a call at Jackson's home around 12.26pm. He was not breathing when they arrived. The paramedics performed CPR and took Jackson to UCLA Medical Centre. Once at the hospital, staff tried to resuscitate him but he was said to be completely unresponsive, according to TMZ. Sister LATOYA was reportedly seen running into the hospital sobbing. The singer was due to start the first of 50 dates at the O2 arena in London on July 13. A spokeswoman for The Outside Organisation, who are organising the publicity for Jackson's UK concerts, said she had no comment at this time.
TMZ: Michael Jackson Dies
We've just learned Michael Jackson has died. He was 50. Michael suffered a cardiac arrest earlier this afternoon at his Holmby Hills home and paramedics were unable to revive him. We're told when paramedics arrived Jackson had no pulse and they never got a pulse back. A source tells us Jackson was dead when paramedics arrived. A cardiologist at UCLA tells TMZ Jackson died of cardiac arrest. Once at the hospital, the staff tried to resuscitate him but he was completely unresponsive. We're told one of the staff members at Jackson's home called 911. La Toya ran in the hospital sobbing after Jackson was pronounced dead. Michael is survived by three children: Michael Joseph Jackson, Jr., Paris Michael Katherine Jackson and Prince "Blanket" Michael Jackson II.